Our Local Impact
Habitat for Humanity Susquehanna has been blessed to serve Harford County Maryland since 1993 and Cecil County Maryland since 2011. Our accomplishments so far include:
Homes for 120 families — our 100th house dedication was in May 2017. This milestone launches our campaign called 100 Homes | 100 More
Since its inception, Habitat Susquehanna has served more than 700 families through its Homeownership, Repair and Financial Literacy programs!
Thank you to every person involved in Habitat for Humanity Susquehanna. We appreciate all of your support! We could not do this without you.
Choose Civility Harford County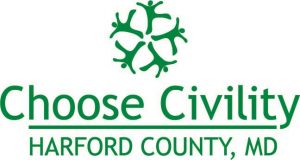 Choose Civility Harford County is a grassroots, countywide campaign designed to uplift our community by promoting respect, restraint, and responsibility everywhere in Harford County (including the internet). Habitat for Humanity Susquehanna is an Alliance Member. To learn more, visit https://hcplonline.org/choosecivility.php.