Habitat Susquehanna's 2020 "Crab and Go" Carry-Out
Crab Feast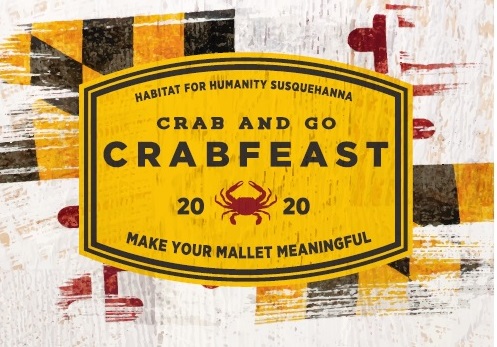 THANK YOU!
To all of our generous Sponsors, Donors, and "attendees" who made the 2020 "Crab and Go" event successful, even without a physical event.
We appreciate your support, now more than ever. Your donation allows us to continue our mission to create affordable housing opportunities throughout Harford and Cecil counties by building, renovating, and repairing homes in partnership with the community. Our program may be the only opportunity to make the dream of homeownership a reality for these families. Your dollars will stay local improving our neighborhoods and home values through homeownership.
Through shelter, we empower. Thank you for your support!