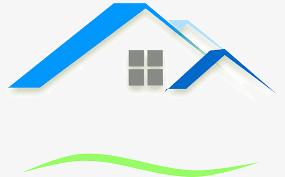 Homeownership
All Habitat homeowners go through a rigorous application process. Each qualified applicant puts in at least 250 hours of volunteer work which includes attending financial literacy and home maintenance classes. Approved homebuyers will receive a mortgage made affordable to them thanks to our donors and volunteers.
Habitat for Humanity Susquehanna relies on financial and in-kind support to continue our mission of helping low-income applicants become homeowners. Currently only 4% of our building materials are donated, the remaining 96% are purchased through financial donations. Your financial support to Habitat for Humanity Susquehanna keeps your charity dollars local. Local giving is a win win for us all, improving our neighborhoods and home values through home ownership.
Eligibility Criteria for the Homeownership Program
1. HOUSING NEED
Qualified applicants that demonstrate the greatest need for a Habitat house will be selected. Need is determined by home visits.
(Examples of need include: structural problems, inadequate living space, safety, and stability.)
2. ABILITY TO PAY
Current employment, bank accounts, credit reports and landlord references will be checked to verify the applicant(s) ability to pay the monthly mortgage payment. Each mortgage payment is then used to build future Habitat for Humanity Susquehanna homes.
To qualify financially, the income of an applicant cannot be below $25,000 to afford a Habitat mortgage or exceed the highest income listed:
| | | | | | | | | |
| --- | --- | --- | --- | --- | --- | --- | --- | --- |
| Effective 6/15/2022 | 1 Person Home | 2 Person Home | 3 Person Home | 4 Person Home | 5 Person Home | 6 Person Home | 7 Person Home | 8 Person Home |
| Cecil County Highest Income | $59,050 | $67,450 | $75,900 | $84,300 | $91,050 | $97,800 | $104,550 | $111,300 |
| Harford County Highest Income | $62,600 | $71,550 | $80,500 | $89,400 | $96,600 | $103,750 | $110,900 | $118,050 |
3. WILLINGNESS TO PARTNER
Timeliness, understanding, and eagerness are necessary to partner with Habitat for Humanity Susquehanna. Sweat Equity is the actual hands-on physical involvement of approved home buyers. These hours are not monetary contributions toward their home, but required volunteer hours.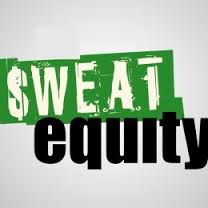 Required Sweat Equity hours:
– Single-Applicant 250 total sweat equity hours required
– Two-Applicants 500 total sweat equity hours required
(Examples of Sweat Equity : Construction of Habitat homes, classes in homeowner education and budgeting, office assistance, preparing or serving food to volunteers, school grades of applicants' children, self-development, community development, etc.)
4. RESIDENCY REQUIREMENT
Applicant(s) must live in Cecil or Harford County for at least one year prior to their application and be a permanent legal resident of the United States OR a United States citizen.
2022 Homeownership Orientation Meeting Schedule
Until further notice, all orientations will be held on the internet via Zoom.
Daytime Orientations: None scheduled at this time.
Evening Orientations: Wednesday 7pm
Jan. 12th
Feb. 9th
March 9th
April 6th
May 11th
June 8th
July 13th
Sept. 14th
Oct. 12th
Nov. 9th.
How can I apply for the Habitat homeownership program?
To attend, please fill out the interest form below.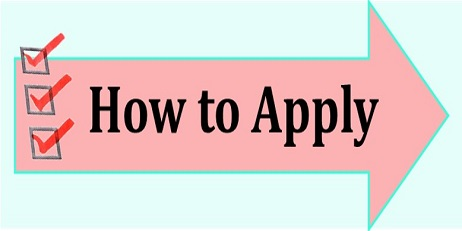 To understand all the requirements, you need to fill out the program interest form below and attend an applicant orientation meeting. Please call the Director of Homeowner Services, Yvette Valentin, at 410-638-4434 ext. 1 or yvalentin@habitatsusq.org for details and to reserve a spot at an upcoming meeting.
To attend, please fill out the interest form below and hit "Save" to submit. You will receive a confirmation in a separate email with details about the upcoming Orientation.
---
Once you hit "Save", within 24-hours (unless it's a weekend or holiday) you will receive an email invitation to our next orientation.
See you soon!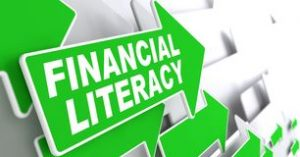 Financial Literacy Classes
(Open to the public – all are welcome!)
APG Federal Credit Union in partnership with Habitat for Humanity Susquehanna is conducting FREE financial workshops at their Home Loan Center in Bel Air. For more details click here.
Reservations are required. Please contact Dee Barretto at 410-612-2361 or at workshopRSVP@apgfcu.com
Home Maintenance Class
(Open to the public – all are welcome!)
Habitat for Humanity's home maintenance class is an informative 1-hour session on how to properly upkeep your home. We focus on specific seasonal maintenance such as how to's on heat and AC units, weatherization, creating a more energy efficient home and much more. A certificate of achievement will be given at the end of class.
Our next class will be TBA. It will be held at our ReStore located at 1013 Beards Hill Road in Aberdeen. Call 443-567-7698 to reserve your spot.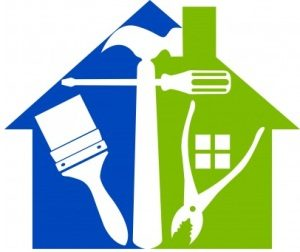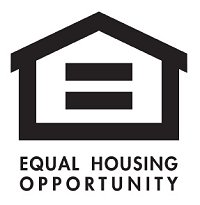 Habitat for Humanity Susquehanna does not discriminate against any applicant because of age, race, color, religion, sex, sexual orientation, handicap, familial status, or national origin.
Habitat for Humanity Susquehanna is a mortgage lender NMLS #1439405
Anthony

Nicole

Juel

"Rachael"

Felicia

Your Story

More Homeowner Stories
Anthony's Story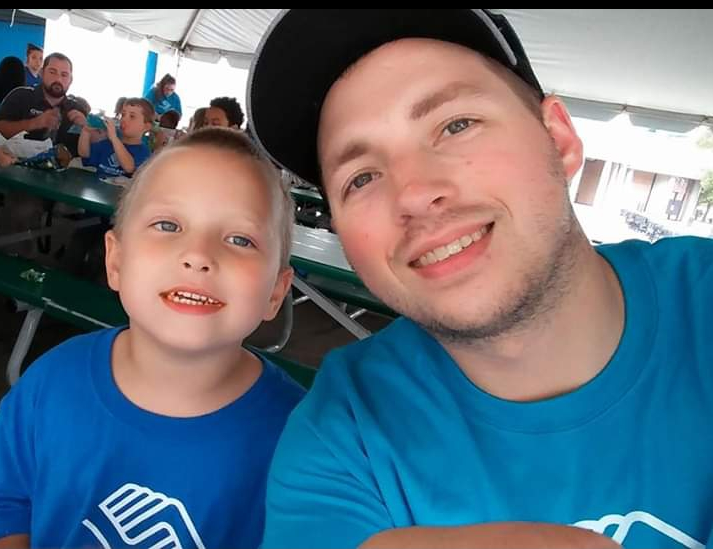 My name is Anthony. I'm a single dad and have full custody of my son, Nathyn.
I'm a carpenter and build stairs. The company I work for is Saiennie Stair. We specialize in circular stairs. I have been there since 2016 and love it!
My son tells me when he grows up he wants to be an inventor or a scientist.
We live with my parents. It's nice for Nathyn to be close to his grandparents, but I feel we need a place of our own. He's getting to the age where he wants his own space, but it's hard to give that to him when this isn't mine to give.
My parents are planning on relocating to Florida in the next few years. I choose Habitat for Humanity because I can get step-by-step help on getting my own place. They can help me budget money and teach me what it takes to own my own home – for me being a woodworker, this is right up my alley.
I hope this gives you a little insight on me and my family. We would forever be grateful for this opportunity!
Nicole's Story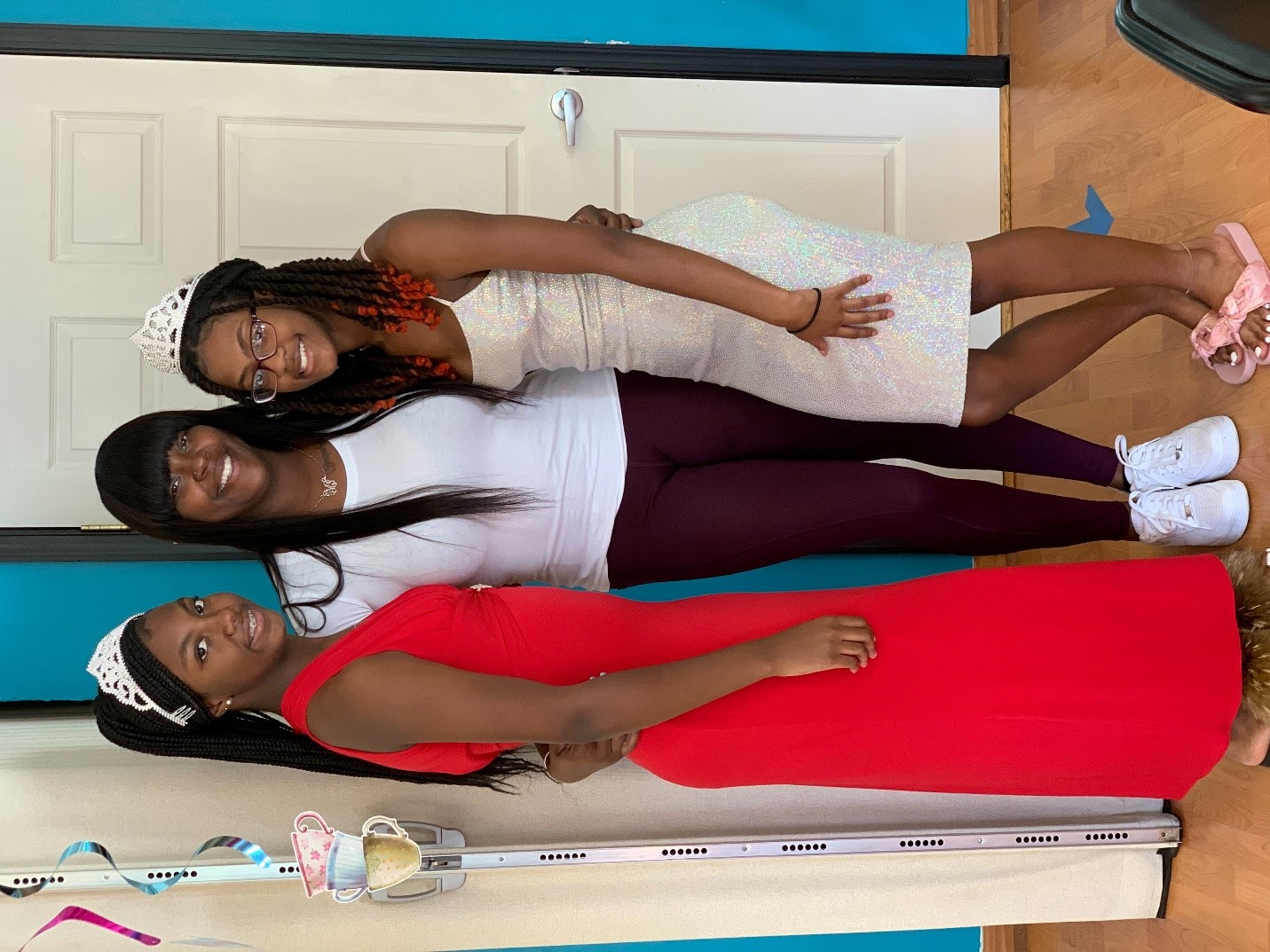 Hello, my name is Nicole and here is a little bit about myself and my family. I have 3-children 21, 15, and 13. I was once married had a home, car and all. In the blink of an eye I lost everything.
I divorced my husband, then entered into a really bad relationship which set me back further than I could ever have imagined.
I ended up in tremendous debt and am getting back on track to provide a stable home for my family. I have strived hard to rebuild my life and my credit. I was able to move out of my mother's home and establish a roof for myself and my children.
Now the place we reside isn't in the best neighborhoods – violence and trash. In January 2020, my rental unit has a sewage leak in the basement and I lost everything once again. My landlord has yet to complete the rebuilding of the basement. There are open walls and dry rotted foundation.
I just want better for my children and myself.
Juél's Story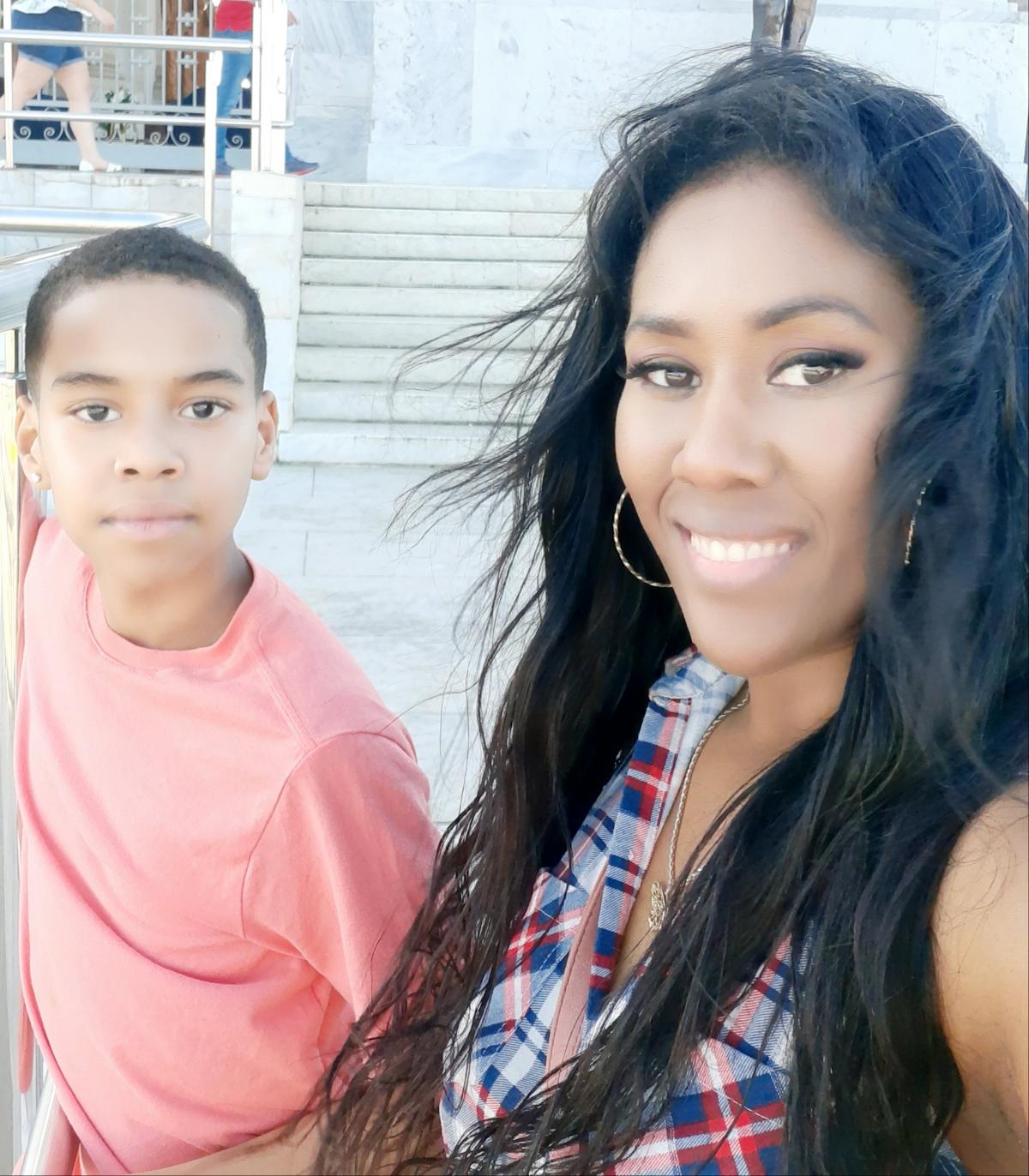 I am a first-time homebuyer and wanted to find a home that was affordable for low income families.
Due to the price of the homes in the areas I was interested in, I was unable to qualify for a home in a safe neighborhood. I was tired of drowning in rent payments of $1200 plus for a home that had peeling paint, mold and other structural defects.
This became especially concerning as my 12-year-old son (then 9-11) had pulmonary issues with chronic pneumonia, and allergy induced asthma, amongst other health issues. I began researching first time homebuyer programs that helped families achieve the dream to become homeowners. That is when I found Habitat both through a general search and word of mouth from a family member. I immediately began to gather all required documentation and attend seminars to gather more information and learn more about the services they offered. I was elated when I was finally selected to move forward in the home buying process. It was a dream come true and I was determined to accomplish this goal. Although, I am still in the process, I plan to work hard towards my goal and attend the training programs and informational seminars offered to become a successful homeowner and to be able to take pride in my new home.
I am so thankful that Habitat has selected me to move forward as it would have been very difficult to make this dream into a reality, otherwise.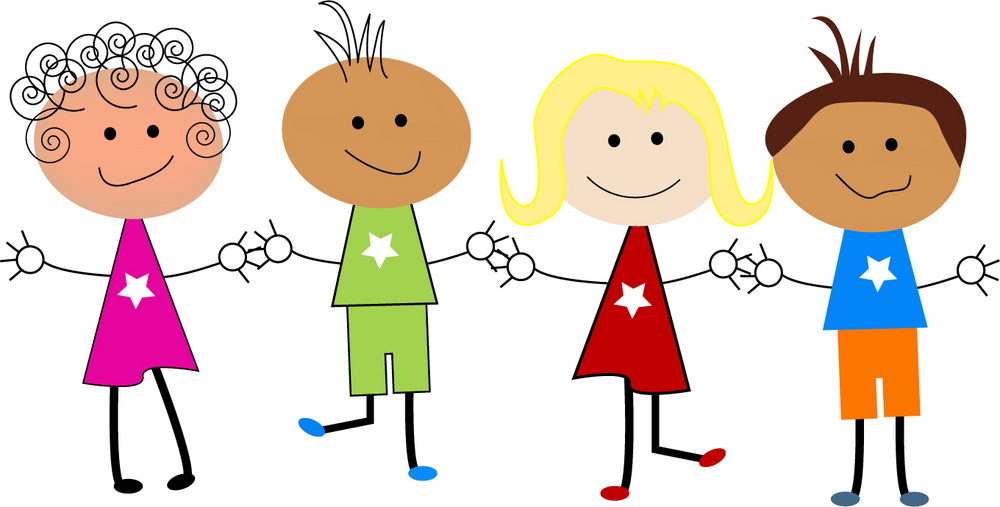 I'm a single mom of four wonderful children! Although I've worked hard to make ends meet for my children, it hasn't been enough to afford a place of our own.
My children and I lived in public housing in Baltimore City for a few years. I was terrified to allow my then, two children to play outside because of all the violence. After being accepted in a Section 8 program (MBQ), we moved to Baltimore County and then Harford County, where we currently live. While living in Baltimore County, I worked hard to complete the External Diploma Program and received my High School Diploma. I then enrolled in
Community College to receive my AA degree in Human Services, however I became ill and had to have a few surgeries. Complications during my last surgery left me with no feeling in my right lower body. When leaving the hospital, I was unsure if I would regain feeling and walk again. This caused me to put my college education on hold. By the grace of God, I regained feeling and was able to take care of my children without the assistance of friends and family.
Although we enjoy the area we live in now and the program, the house doesn't belong to us and Section 8, for me, is just a stepping stone. Also, as my children continue to grow, we are limited to space which is why I sleep in the basement.
Since moving to Harford County, I've worked two jobs at a time until I could no longer keep it up because my youngest son had become sickly with asthma, eczema and severe allergies. I would like to own a house for my children and myself, however it seems impossible without the help of Habitat for Humanity.
I chose Habitat for Humanity because I want my children and I to have a safe and welcoming home of our own that we can afford. With all the struggles that we've endured, I do believe that all things have worked together for our good. I truly thank God for the blessings and support from my family as well as my church family. I'm also grateful that Habitat for Humanity has considered my family.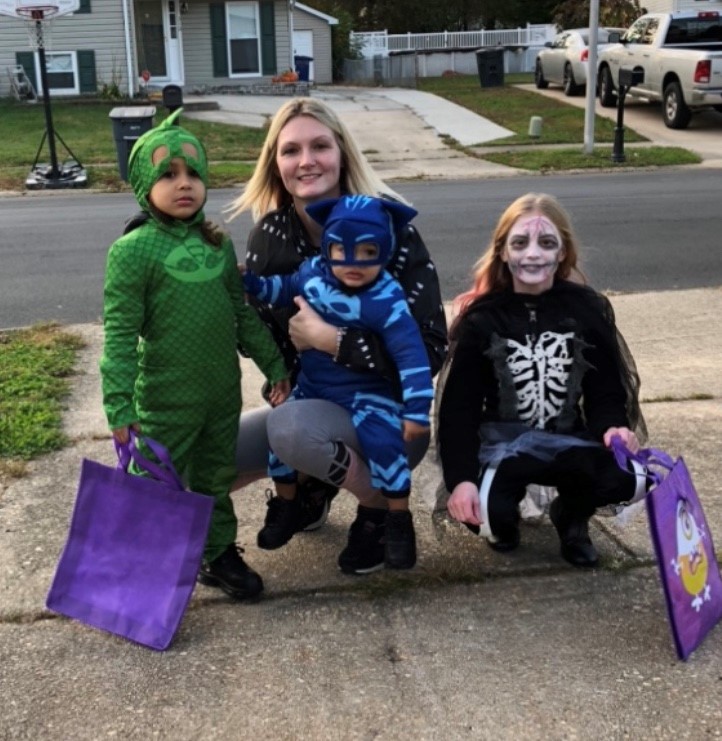 Hello, I am a mother of three wonderful children. I work two different jobs to support my family. One of these jobs being a pharmacy technician at ShopRite Pharmacy. In the last couple years my children and I have moved multiple times due to unfortunate situations. As my children get older, I would love to be able to buy a house they can call home.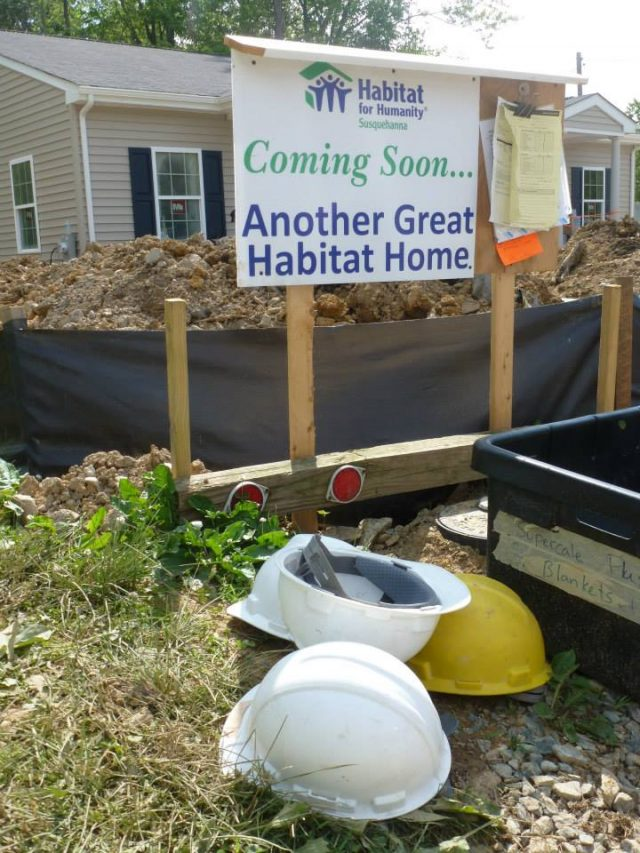 Major Sponsors