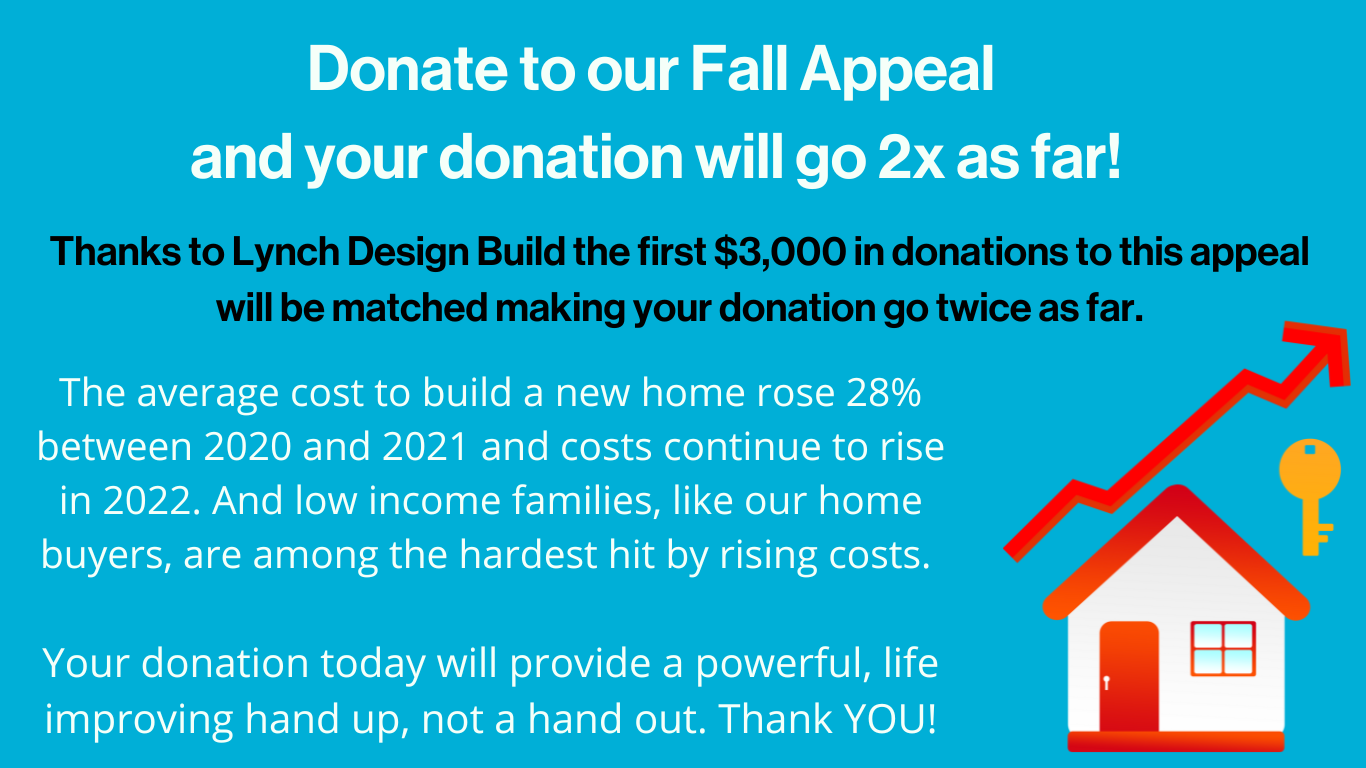 In partnership with our community, Habitat for Humanity Susquehanna's mission is to build strength, stability, and self-reliance through affordable housing in Harford and Cecil Counties.
Why?  Because Habitat for Humanity has proven that decent, affordable housing can be a path out of poverty for families in need of a hand-up. 
However, the past two years have been difficult. Our partner families were among the hardest hit financially by the pandemic and continue to struggle now with rising costs and inflation. Both factors have made our mission of building strength, stability, and self-reliance through affordable housing more difficult as well. First, volunteers are an important part of keeping our home building costs down but we could not safely welcome volunteers for over a year during the height of the pandemic, and in 2022 we still have not returned to pre-pandemic volunteer levels. Add to that rising land and building costs and our cost to build has risen dramatically. 
Our fiscal year just started in July and our goal is to build six homes and complete repairs for 50 families this year. However, we need your financial support to do so. 
To reach those goals, we need to raise $6,000 through this appeal by October 30th. And we have great news, Lynch Design Build has committed to match the first $3,000 we raise through this campaign. Donald Lynch, President of Lynch Design Build shared: "Lynch Design Build is a proud sponsor of Habitat for Humanity Susquehanna!" This means that your donation will go twice as far.  Your gift of any amount is greatly appreciated, but given rising costs, will you consider a donation of $150 or more to help us reach our goal? Through shelter, together we empower!
Any donation will make a difference and you can donate by clicking the donate box below or follow the directions below on how to donate by mail.
To learn more or if you have any questions, please contact Phyliss Mosca at pmosca@habitatsusq.org.
To donate by  Mail
Habitat for Humanity Susquehanna Fall Appeal, 205 S. Hays St. Bel Air, MD 21014