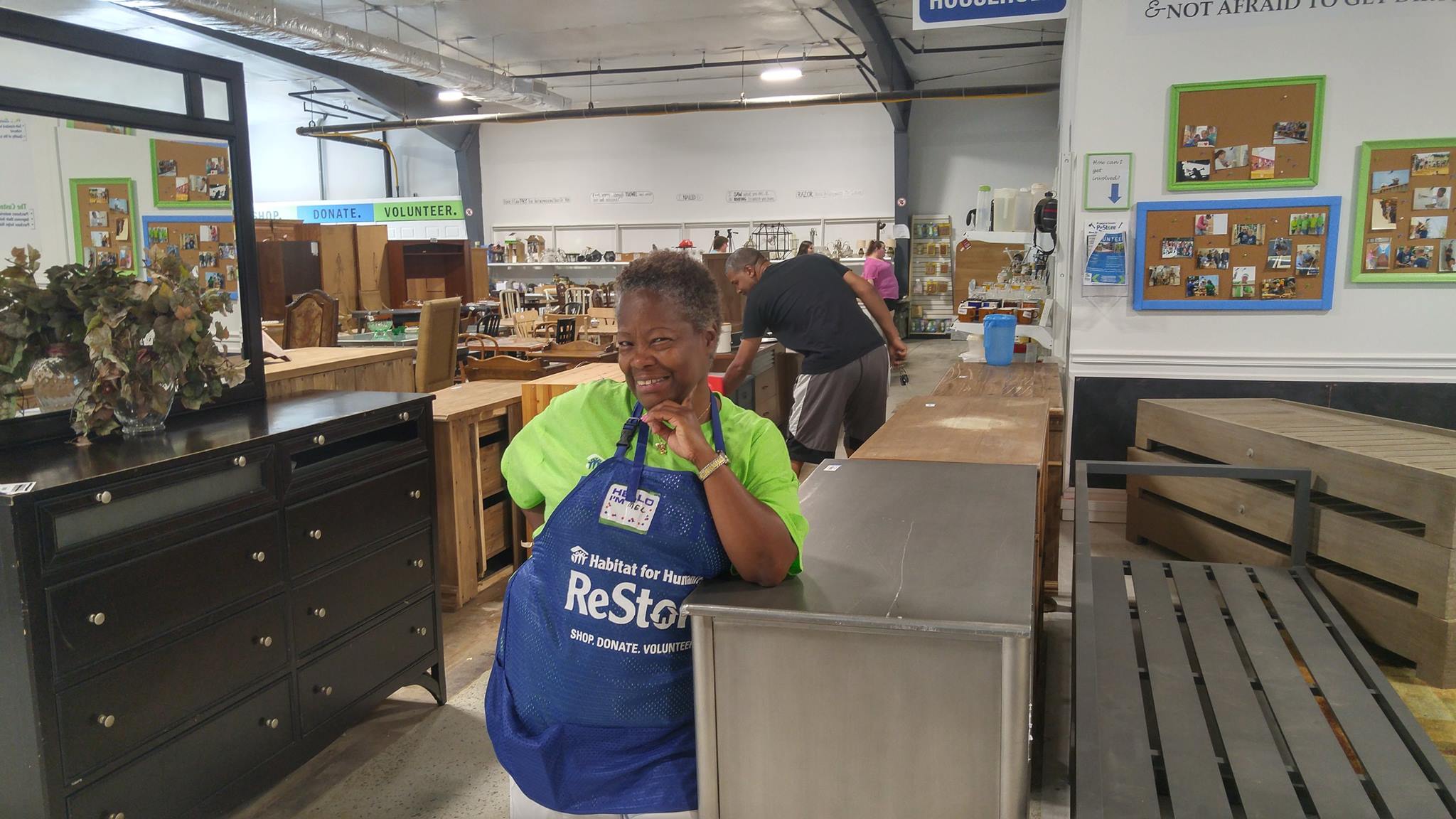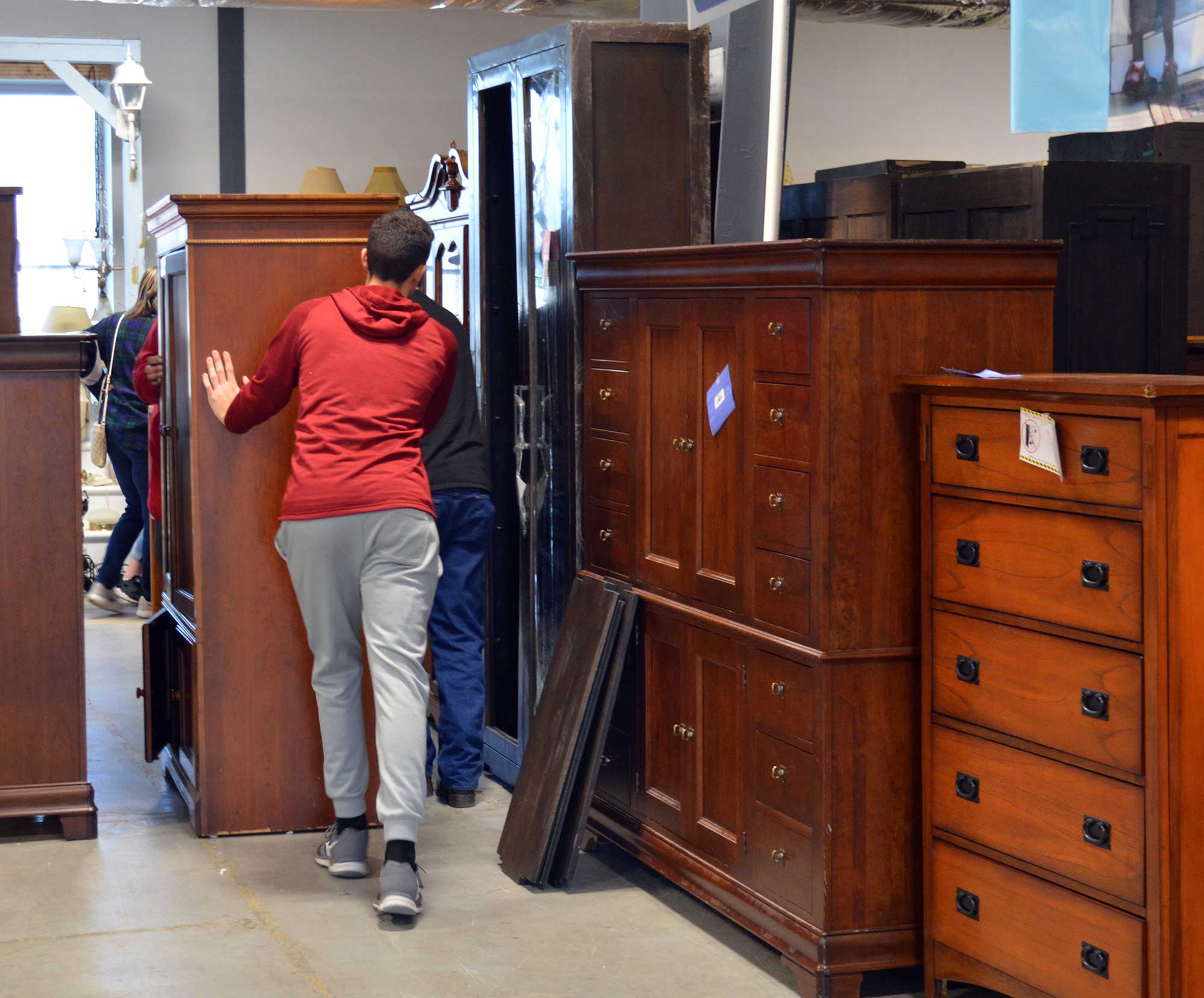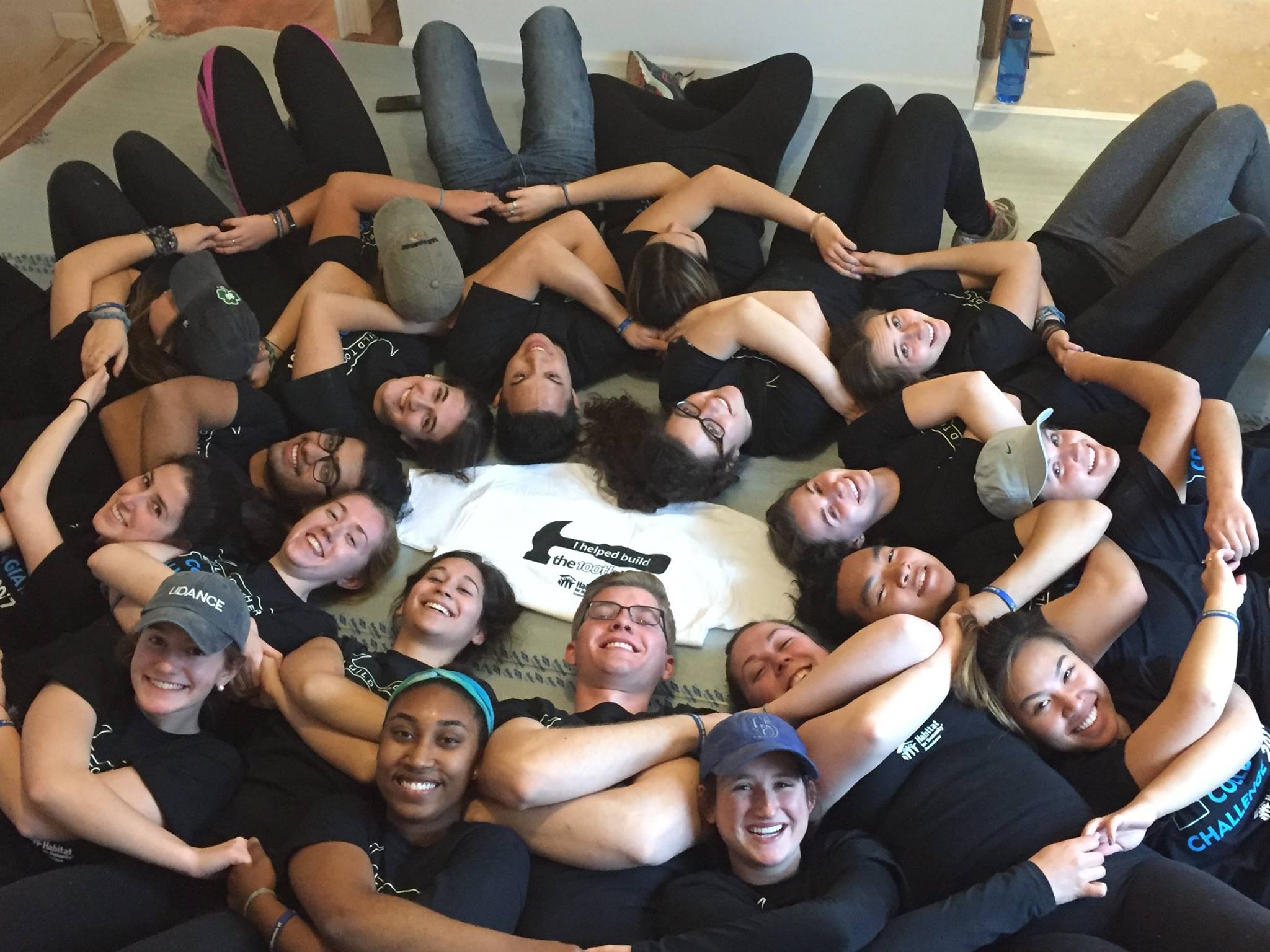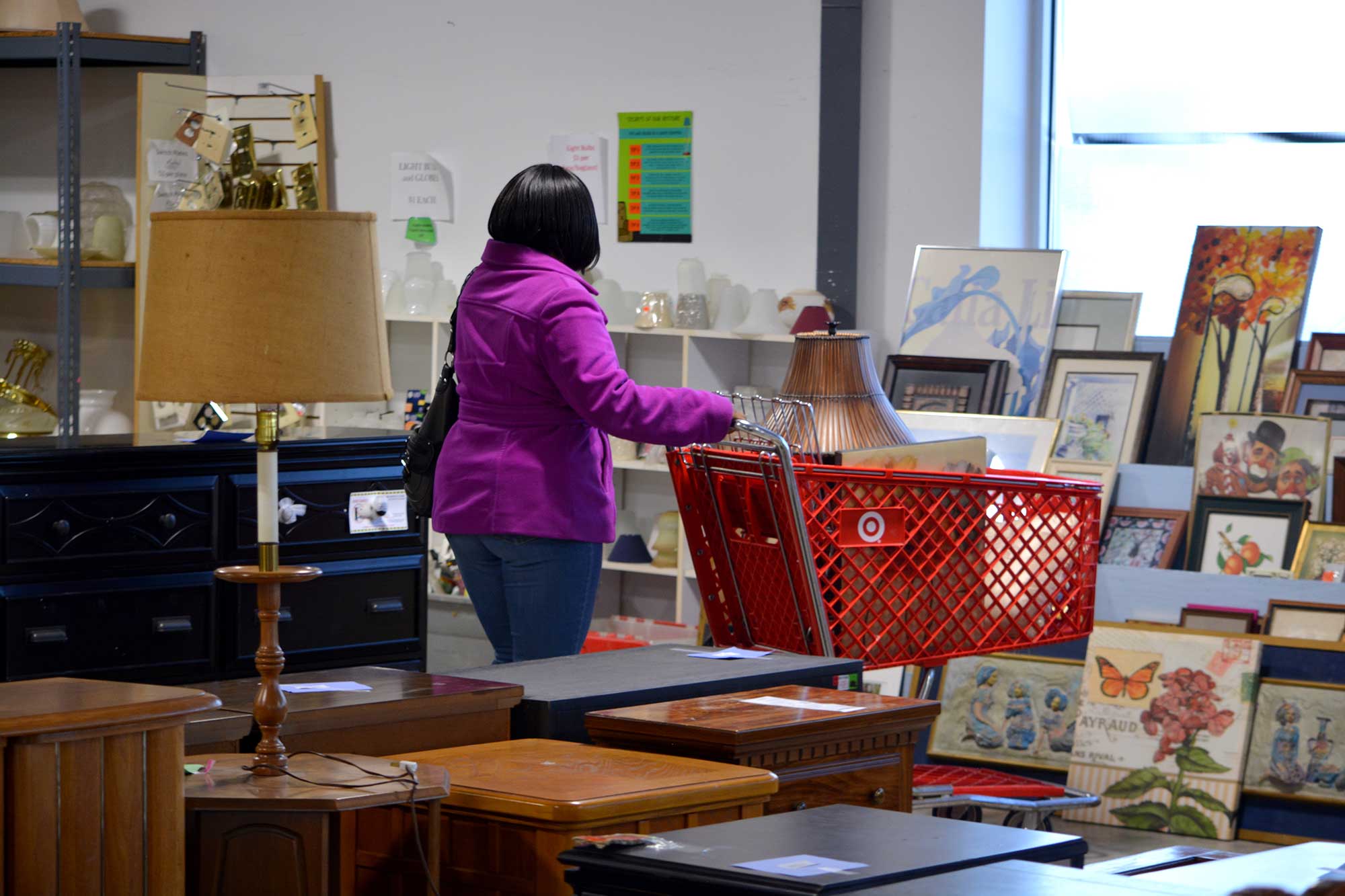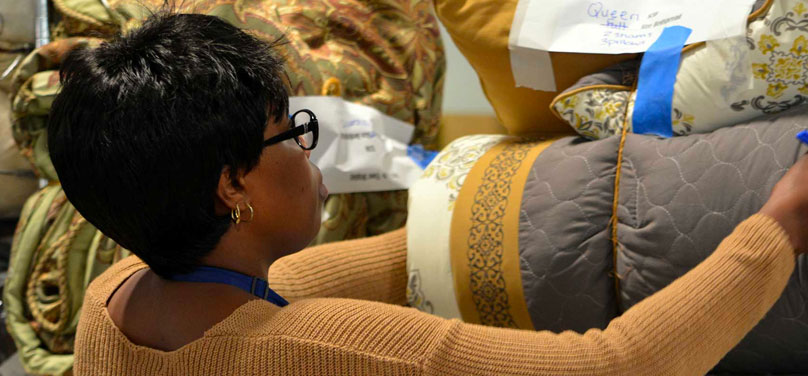 Aberdeen Restore
The Aberdeen Habitat for Humanity ReStores is owned and operated by Habitat for Humanity Susquehanna to serve our mission of building homes, communities and hope.

DONATE
Remodeling, cleaning out, downsizing or just getting organized? Consider donating your excess household goods and building materials to our Habitat ReStores.


Volunteer
You can find our volunteers on build sites, helping with fundraising efforts, serving on committees, planning special events, mentoring partner families and more

WHAT'S NEW?
SEE OUR LATEST ADDITIONS ON FACEBOOK
Be sure to follow us on Facebook and check in often to see what we have available!

SHOP
GET A GREAT DEAL, WHILE HELPING YOUR COMMUNITY!
There's always a sale at the ReStore! Once a month, the ReStore rotates its prices. Check the tag to see if an item is on sale!

Habitat Restore FAQs
What is a Habitat ReStore?
Habitat for Humanity ReStores accept donations of new and gently used home improvement items from individuals and businesses. We sell those items to the public at prices well below retail. The proceeds are then used to build Habitat homes with families in need in our community, and we do it all with the help of our wonderful volunteers. We need you to donate, shop and volunteer.
What will I find at the Habitat ReStore?
We have everything and the kitchen sink! Though our inventory depends on what donations we receive, you can generally expect to find new and used appliances, furniture and building materials. Remember, inventory changes quickly, so make sure that you shop often. If you miss a day, you just might miss a deal!
What kind of donations does Habitat ReStore accept?
Our inventory is dependent on the donations we receive, and we would love to accept your gently used home good items. For an extensive list of the donation items we accept, head over to our donation page.
Is the Habitat for Humanity ReStore open to the public?
Yes, the Habitat ReStore is open to the public. Everyone is welcome to shop at the Habitat ReStore!
Who benefits from the Habitat ReStore?
Lots of folks! Shoppers benefit by getting good items at a good price. Donors benefit by getting a tax deduction, as well as the knowledge that they are turning their excess goods into decent and affordable housing and keeping reusable items out of the landfill. Volunteers get to learn new skills and be part of something special. Finally, Habitat benefits by raising more money to provide decent and affordable places to live in the community and around the world.
What is the money raised at the Habitat ReStore used for?
The money raised through the Habitat ReStore is used to help Habitat for Humanity make sure everyone has a decent and affordable place to call home in our community and around the world. We are very thankful for our donors, shoppers and volunteers who have helped families in the community realize the dream of homeownership.
What is Habitat for Humanity?
Habitat for Humanity International is a 501(c)3 nonprofit organization that builds and renovates homes in the community. We are part of a worldwide movement to eliminate poverty housing that began in 1976. To learn more about Habitat's work around the world, visit Habitat for Humanity International at habitat.org.
Is my donation to the Habitat ReStore tax-deductible?
Yes. Habitat for Humanity is a registered 501(c)3 nonprofit organization. We will gladly provide you with a receipt for your donated items. Due to IRS regulations, we are not allowed to assign value to donated items, but your receipt will list the items you donated. We encourage you to work with your tax professional to determine the value and use of your tax receipt. More information can be found on the IRS website.
How can my company get involved?
For businesses, donating to the Habitat ReStore is a great way to move discontinued or excess stock, deal with gently used returns and show your customers that you care about the environment and your community. Plus, we'll come to you, which will save you time and money. We also offer group volunteer opportunities if you want to do a little team building while doing good! Contact us to find out how your business can get involved.
Can I donate a car?
How about my boat and RV and construction equipment?
Absolutely – we accept all types of vehicles! And your donation will go to help build decent and affordable shelter. Habitat for Humanity makes the process simple and straightforward. Get started today, call 1-800-277-4344 or go to carsforhomes.org.
Why don't you accept certain items as donations?
Though we greatly appreciate everyone who wants to donate to the Habitat ReStore, we are unable to accept all items. Sometimes, the reason is related to safety concerns (such as unframed glass and mirrors, lead paint, certain chemicals, etc.) and other times it is for legal reasons (such as used mattresses, baby equipment, recalls, etc.) We also have found that we just can't sell certain items (such as couches that have rips or stains, and older appliances).
We also cannot accept Paint ( to dispose of used paint please contact your local landfill or paint supplier for methods/ locations )
When we do end up with these types of items, nobody buys them and we end up having to pay to dispose of the things we cannot recycle, repair or clean. This takes valuable time and money. Whether or not we can accept your donation, we appreciate you thinking of Habitat.