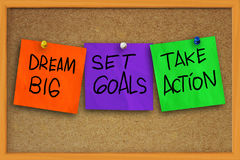 Financial Coaching
If you don't meet the financial requirements of the Homeownership Program, you are eligible for FREE one-on-one financial coaching from our in-house coach who will go over your credit report with you, explain factors that affect your credit score, and give you the tools to regain control of your financial well-being.
We are able to offer this program thanks to many generous sponsors including, but not limited to:
APG Federal Credit Union
Maryland Housing Counseling Fund – Maryland Department of Housing and Community Development
Truist Foundation

Financial Literacy
Financial Literacy Classes (Open to the public – all are welcome!)
APG Federal Credit Union (APGFCU) , in partnership with Habitat for Humanity Susquehanna, conducts FREE financial workshops at their Home Loan Center in Bel Air.
Reservations are required. Please contact Dee Barretto at 410-612-2361 or at workshopRSVP@apgfcu.com
Financial Life Skills Do you know your money personality and how it affects the choices you make? Are you armed with the financial life skills you should have?

Workshop Objectives:

Identify various financial personalities.
Evaluate your financial motivators.
Establish financial goals.
Analyze financial concepts and terms.
Identify financial options available.

Budgeting Do you know what it takes to build a working budget that you can live with?

Workshop Objectives:

Recognize the benefits of budgeting.
Establish financial goals.
Evaluate personal spending habits.
Identify various ways to complete a budget.
Prepare a basic budget.

Credit Finesse How does your credit record affect you? Do you know how to make credit cards work for you?

Workshop Objectives:

Identify ways to properly use and build credit.
Explain good credit practices.
Identify measures to protect your credit.
Know and explain what is in a credit report.
Pinpoint credit report information used in forming your credit score.
Identify security measures to protect from identity theft.
Identify ways to maintain a good credit report.

Find Hidden Cash Do you know where all your hard earned money goes?

Workshop Objectives:

Assess causes of financial shortfalls and identify ways to prevent them.
Identify measures and steps to find hidden cash.
Identify habits and practices that will help increase your net worth.

Retirement Planning/Financial Well-Being How are you preparing for retirement? Do you want to strengthen your financial well-being?

Workshop Objectives:

Identify factors that affect retirement readiness and costs.
Determine how to optimize Social Security benefits.
Identify factors that affect retirement income, decisions and peace.
Strengthen financial well-being.

Family and Asset Protection Workshop How are you preparing to protect your family and assets from possible financial risks?

Workshop Objectives:

Understand risks and basic insurance terms.
Identify asset protection insurance.
Identify family protection insurance.
Determine ways to reduce risks.
Reservations are required. Please contact Dee Barretto at 410-612-2361 or at workshopRSVP@apgfcu.com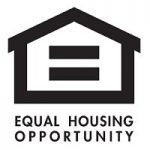 Habitat for Humanity Susquehanna does not discriminate against any applicant because of age, race, color, religion, sex, sexual orientation, handicap, familial status, or national origin. Habitat for Humanity Susquehanna is a mortgage lender NMLS #1439405