Repair Program
To help low income homeowners (no age restrictions) in Harford and Cecil counties live independently and keep them safe in their homes.
For more info on the program, including the Area Median Income limits for Harford and Cecil county homeowners and Veterans, read: Repair Program brochure
For questions, or to apply to the Repair Program, call: call or email Scott Zoeller at 443-752-1980 or szoeller@habitatsusq.org.
To donate to the Repair Program, send a check to: Habitat for Humanity Susquehanna, ATTN: Repair Program, 205 S Hays Street, Bel Air, MD 21014 (or visit our web page under "Support Us" and "Lent Giving" during our March 2 – April 16 fundraiser for the Repair Program). Your donations will help your low-income neighbors to live in a warm, safe & stable home.
Critical Home Repair
Focuses on alleviating health and safety issues. Repairs may include floors, walls, roofs, HVAC, plumbing, electrical, accessible ramps, grab bars and other accessibility modifications.
Weatherization
Designed to improve energy efficiency, indoor air quality, and comfort. Repairs may include attic and crawl space insulation, air sealing, caulking and weather stripping, as well as possible HVAC repair/replacement.
How is Our Program Funded?
Our program receives a variety of grant funding in different years from different sources. Each grant has its own restrictions that must be adhered to, so not all applicants will be eligible for all grants we receive. In addition, individual donations from the public have been instrumental when grants were not available or when supplemental funds were needed and not covered by grants.
The following are this fiscal year's grants received to date:
COMMUNITY DEVELOPMENT BLOCK GRANT (Harford County only)

MARYLAND ENERGY ADMINISTRATION (Harford & Cecil Counties)

USDA (Cecil County only)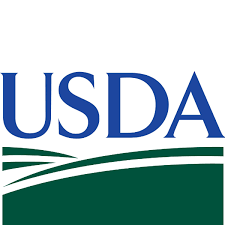 The Dresher Foundation (Harford County only)

LOWE'S HOUSING PLUS – AGING IN PLACE (Harford & Cecil Counties)

VIDEO LOTTERY TERMINAL (Cecil County only): Full or partial financial assistance has been provided for this project through the Cecil County VLT Local Community Grant Program, sponsored by the Cecil County Executive.

UNITED WAY OF CECIL COUNTY (Cecil County only)

A Brush with Kindness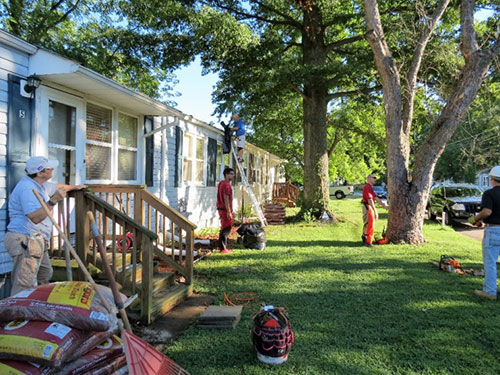 Preserving home exteriors and revitalizing neighborhoods. Helps revitalize the appearance of neighborhoods, strengthens connections within the community and helps low-income homeowners who struggle to maintain the exterior of their homes, allowing them to reclaim their homes with pride and dignity. A Brush With Kindness focuses on exterior improvement such as painting, minor siding/roofing, trim, landscaping and cleanup.
What?
Habitat will help with exterior minor repairs for homeowners: painting, re-attaching gutters, minor fence repair, light landscaping, and minor soffit/fascia attachment/replacement.
How?
Volunteers come out and help, donate materials, supply snacks and drinks.
Need a light repair?
Know someone who may?
Want to help?
Call us!
To apply for Repair Program assistance, call or email Scott Zoeller at 443-752-1980 or szoeller@habitatsusq.org
Sign up!
To volunteer for the next A Brush With Kindness opportunity, contact Volunteer Coordinator Jessie Ingold at jingold@habitatsusq.org.