Homeownership
All Habitat homeowners go through a rigorous application process. Each qualified applicant puts in at least 250 hours of volunteer work which includes attending financial literacy and home maintenance classes. Approved homebuyers will receive a mortgage made affordable to them thanks to our donors and volunteers.
Habitat for Humanity Susquehanna relies on financial and in-kind support to continue our mission of helping low-income applicants become homeowners. Currently only 4% of our building materials are donated, the remaining 96% are purchased through financial donations. Your financial support to Habitat for Humanity Susquehanna keeps your charity dollars local. Local giving is a win win for us all, improving our neighborhoods and home values through home ownership.
Eligibility Criteria for the Homeownership Program
1. HOUSING NEED
Qualified applicants that demonstrate the greatest need for a Habitat house will be selected. Need is determined by home visits.
(Examples of need include: structural problems, inadequate living space, safety, and stability.)
2. ABILITY TO PAY
Current employment, bank accounts, credit reports and landlord references will be checked to verify the applicant(s) ability to pay the monthly mortgage payment. Each mortgage payment is then used to build future Habitat for Humanity Susquehanna homes.
To qualify financially, the income of an applicant cannot be below $25,000 to afford a Habitat mortgage or exceed the highest income listed:
Effective 6/28/2019
1 Person home
2 Person home
3 Person home
4 Person home
5 Person home
6 Person home
7 Person home

8 Person home

Cecil County

Highest Income

$50,500
$57,700
$64,900
$72,100
$77,900
$83,650
$89,450
$95,200
Harford County

Highest Income

$52,850
$60,400
$67,950
$75,500
$81,550
$87,600
$93,650
$99,700
3. WILLINGNESS TO PARTNER
Timeliness, understanding, and eagerness are necessary to partner with Habitat for Humanity Susquehanna. Sweat Equity is the actual hands-on physical involvement of approved homebuyers. These hours are not monetary contributions toward their home, but required volunteer hours.
Required Sweat Equity hours:
– Single-Applicant 250 total sweat equity hours required
– Two-Applicants 500 total sweat equity hours required
(Examples of Sweat Equity : Construction of Habitat homes, classes in homeowner education and budgeting, office assistance, preparing or serving food to volunteers, school grades of applicants' children, self-development, community development, etc.)
4. RESIDENCY REQUIREMENT
Applicant(s) must live in Cecil or Harford County for at least one year prior to their application and be a permanent legal resident of the United States OR a United States citizen.
How can I apply for the Habitat homeownership program?
To be considered as a potential homeowner partnering with Habitat, you must apply to the program interest form below and attend an applicant orientation meeting. Please call the Family Services Coordinator, Yvette Valentin, at 410-638-4434 ext. 1 or yvalentin@habitatsusq.org for details and to reserve a spot at an upcoming meeting.
All homeowners must volunteer for Habitat Susquehanna as a part of their commitment to the program. Please go to the Volunteer page on this website to register. Contact John Lanigan, Volunteer Coordinator, at 410-638-4434, ext. 3 or jlanigan@habitatsusq.org with questions.
2019 Orientation Dates
These orientations are located at: Habitat for Humanity Susquehanna 205 S. Hays Street, Bel Air 21014
Daytime Orientations: Wednesday Nov. 13.
Evening Orientations: Wednesday 7pm on Oct. 9, and Nov. 13.
These orientations are located at:
Evening Orientations:
Wednesday, 6pm on Oct. 16 = ReMax Vision located at 2288 Pulaski Highway Suite A, North East 21901.
To attend, please click on and email to yvalentin@habitatsusq.org fill out the interest form below.
Financial Literacy Classes
(Open to the public – all are welcome!)
APG Federal Credit Union in partnership with Habitat for Humanity Susquehanna will be conducting FREE financial workshops at their Home Loan Center in Bel Air. Click here to view the schedule.
Reservations are required. Please contact Dee Barretto at 410-612-2361 or at workshopRSVP@apgfcu.com
Home Maintenance Class
(Open to the public – all are welcome!)
Habitat for Humanity's home maintenance class is an informative 1-hour session on how to properly upkeep your home. We focus on specific seasonal maintenance such as how to's on heat and AC units, weatherization, creating a more energy efficient home and much more. A certificate of achievement will be given at the end of class.
Our next class will be TBA. It will be held at our ReStore located at 1013 Beards Hill Road in Aberdeen. Call 443-567-7698 to reserve your spot.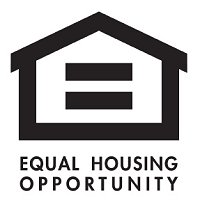 Habitat for Humanity Susquehanna does not discriminate against any applicant because of age, race, color, religion, sex, sexual orientation, handicap, familial status, or national origin.
Habitat for Humanity Susquehanna is a mortgage lender NMLS #1439405