Committees
Habitat for Humanity Susquehanna Committees
Where do you fit in?
Not everyone is interested in pounding a nail. Every person has different ideas, abilities, skills and interests, all of which are the building blocks of Habitat for Humanity Susquehanna. There are numerous small tasks that enable each committee to focus on its particular objective. See the list to the left of the different committees, and then please go to the tab marked "Volunteer" and register with us. Contact our Volunteer Coordinator, John Lanigan, at 410-638-4434 x4, or email jlanigan@habitatsusq.org with any questions.
Committees Include:
Board Management
Review Habitat By-laws
Assess board membership
Nominate and train new board members
Responsible for board self-assessment and oversight
Community Development
Support the Neighborhood Revitalization Initiative through outreach and communication with citizens and community partners
Assess issues and provide input to Habitat
Family Selection
Assist with applicant orientation meetings
Review applications for initial qualification
Perform home visits
Review eligibility criteria
Recommend mentors
Finance
Review annual operating budget
Review and recommend financial guidelines and policies
Review financial viability of potential partner families
Review and recommend financial controls
Planning
Develop and revise strategic and annual goals
Oversee new program development and evaluation
Resource Development
Initiate and review policies to guide resource development
Take the lead in certain types of outreach/awareness efforts
Assist staff in identifying and meeting resource needs to accomplish strategic fundraising goals
Monitor fundraising efforts
Work with staff and BOD committees to promote events and activities to advance the mission
Special Events
Though not one formal committee, each event has its own planning committee and much help is needed
Assist with planning and running fundraising events

Dream Builders' Ball-winter event
Golf Tournament-summer event

Obtain silent auction items & event sponsors
Network with local businesses
Faith Relations
Some of the ideas we share for the vision of the group:
The Habitat experience should be transformational
Habitat is a local tie to connect ministry with the community
We can change misconceptions about Habitat
We can raise awareness of the housing needs and ways we can serve Habitat
We must respect and welcome the many faith communities in our area
Some starters for how faith communities can get involved:
Pray for Habitat Susquehanna–our families, staff and volunteers. Please ask your congregation to pray for us too!
Join the Faith Relations Committee, or appoint a member of your faith community to join us.
Help identify and reach out to potential applicant families.
Promote our services, events and activities via your bulletins, newsletters, website
Connect to Habitat for Humanity Susquehanna via our social media- Facebook, Twitter, etc.
Attend a home dedication: Future dedications TBA on our website.
Offer prayers and home blessings at dedications.
Join our Faith Build – we need groups to build, devotion leaders, a family mentor and support!
Make a donation to the Interfaith Build.
Get youth involved! Kids can make lunches/treats for our on-site volunteers, create "home warming" gifts for our families–fleece blankets, planters, bird houses, collect canned and home goods and more!
We are open to hear your thoughts and ideas of how together, we can reach out to families in need of decent, affordable housing in Cecil and Harford Counties. Watch for links to resources for your faith community.
All area congregations are welcome to bring groups to help with home builds and home repairs, construct accessible ramps, and offer Brush With Kindness light exterior spruce-ups. Thanks and may you be blessed.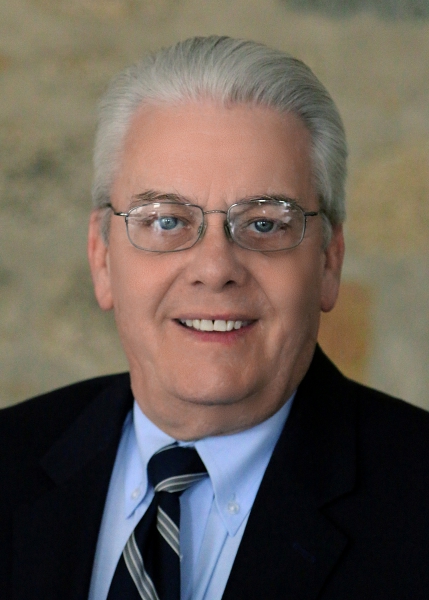 Dr. Jim Horn, Chair, Faith Relations Committee
jimhorn@comcast.net / 410-652-1575
Habitat's Faith Relations Committee Invites YOU!
Greetings!
Thank you for your interest in our Faith Relations Committee. We welcome all faith communities to partner with Habitat Susquehanna. Kindly let us know if you wish to be a part of this committee and/or receive updates about our activities and meetings. If you would like to receive our new quarterly newsletter Building On Faith, please email Cathy Herlinger at cherlinger@habitatsusq.org to be added on the mailing list.
Can't join us in person? *Dial in number: 605-475-4700, Access code: 114891#
*Please let us know if you'll be calling in. (We can be reached at 410-638-4434.)
Keeping God @ the Center of service to Habitat families. Thank you for your faithfulness to Habitat Susquehanna!
---
Faith Builds!
Families look to us with their dreams of homeownership throughout the year. In the spirit of offering hope and a new start to these families, we invite your faith community to deepen its involvement with Habitat for Humanity Susquehanna.
Habitat Susquehanna is a Christian housing ministry, and our work is a reflection of God's love and values derived from our faith. We seek to include all faiths, as well as people of no faith, while keeping God at the center of our work.
Our Homeownership Program brings members of the community and low-income families together to build modest, strong, energy efficient, affordable homes. Families must have a housing need, ability to repay a zero interest mortgage of about $600 per month, and a willingness to partner, contributing 250-500 hours of "sweat equity" to help build their own homes or the homes of others. Because the cost of a Habitat mortgage is less than market rents, families can save for emergencies, retirement, and their children's education.
We invite you to participate in our Faith Builds, bringing members of all faith communities together to volunteer, fund raise, and pray for a build homes each year. Let's put our faith into action together. How can you help?
Pray. for the families who come to us, for the ministry, the volunteers, the donors, and the staff too.
Volunteer. Your members can sign up as individuals (on the website www.habitatsusq.org) or as a group (call John Lanigan at 410-638-4434 x6). No experience is necessary; help on-site or behind the scenes.
Make a contribution to help this ministry. Whether $100 or $10,000 is appropriate for you, we welcome your gift.
We'd love to hear from you – all talents, ideas, and gifts are welcome. Please prayerfully consider making a commitment to this worthy cause this year. Thank you.
---
AND: Become a prayer partner!
We welcome you to pray for this ministry, for the families we serve, the volunteers who come to us, the work we do each day, and our staff.
Habitat International invites any one from any faith background who prays to join is as a global prayer partner. Once a month, you'll receive an email with specific prayers for Habitat around the world. If you would offer your prayers for this effort, please sign up at: habitat.org/pray
A Global Prayer
God, teach us humility so that we may…
listen,
confess and forgive,
serve in relationship with the poor,
persevere in our mission,
unify as one body with many diverse parts,
and act with courage and boldness.
Amen
HFHI God @ Center