Aging in Community
Aging in Community (also known as Aging in Place) is a movement to not only enable people to age safely in their homes but also to create an environment where the older adults can continue to learn and contribute, develop relationships with people of all ages, maintain a healthy lifestyle, live independently and receive healthcare and support services that are community-based.
What we're doing
We currently support aging residents locally through updating their homes with modifications such as ramps, lifts and grab bars. We are looking at ways to further support homeowners as they age in place, particularly in making modifications to our Homeownership and Home Repair Programs.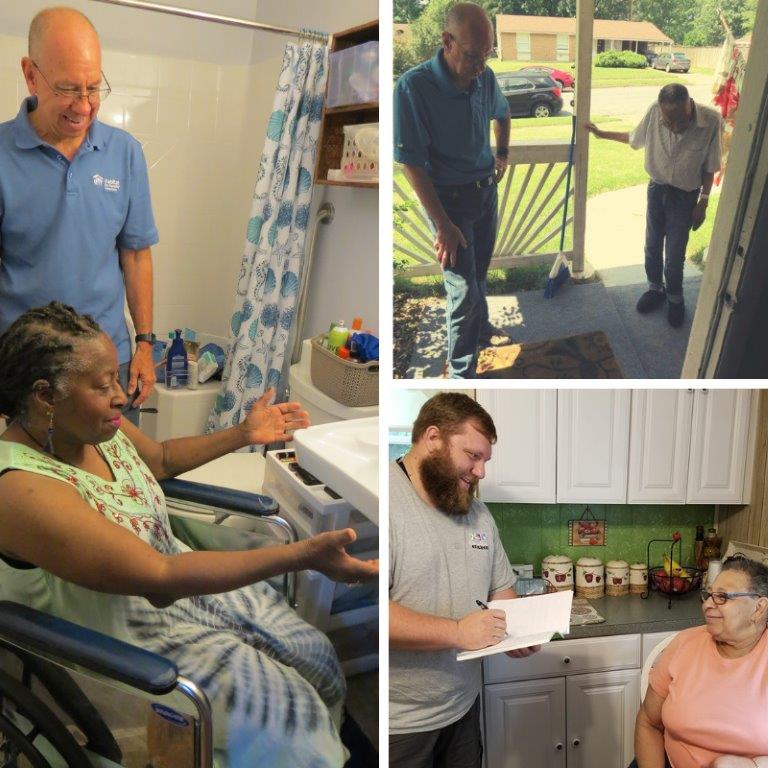 Part of our community outreach activities (to help spread the word about our Repair Program) included partnering with the Harford and Cecil counties' libraries. We gave a series of presentations to the public on "Aging in the Community." During those sessions, we distributed HomeFit Guides provided to us from the AARP. We also formed a partnership with Maryland Relay, Getting There Ride Share, and Christmas In April so they could present information about their programs and distribute their materials at our sessions.
In June 2016, we invited representatives from health care organizations, faith-based entities, Office on Aging, volunteer repair groups, etc., to meet with us to see if there were things we could do better together, and to strengthen our relationships with these important contacts.
In July 2018, Habitat for Humanity International announced it received grant funding from The Harry and Jeanette Weinberg Foundation to implement a two-year pilot program designed by the Johns Hopkins School of Nursing that combined services in nursing and occupational therapy with Habitat's expertise in home repairs. The Community Aging in Place — Advancing Better Living for Elders, or CAPABLE, program was implemented at five Habitat affiliates, including Habitat Susquehanna. (The goal was to empower seniors to maintain independence in their homes. The homeowners had to meet the eligibility requirements and be willing to participate in meetings with a nurse and occupational therapist as part of the CAPABLE process.)
In 2019 we gave a presentation at the Cecil County Providers Roundtable meeting and the Harford County's "Multi-D" (Multi-Disciplinary) team meeting to give an update about our Repair Program and the CAPABLE grant to county organizations involved with helping seniors. We also gave a presentation that year at Habitat International's Affiliate Conference to brief other Habitat offices across the country on our role in the CAPABLE pilot program.
More Aging In Place Resources
Habitat for Humanity
Recognizes the stability that older residents bring to their communities and Habitat's work to revitalize neighborhoods. Many local Habitats now have programs specifically aimed at helping people stay in their homes as they age. Check to see if your local Habitat does.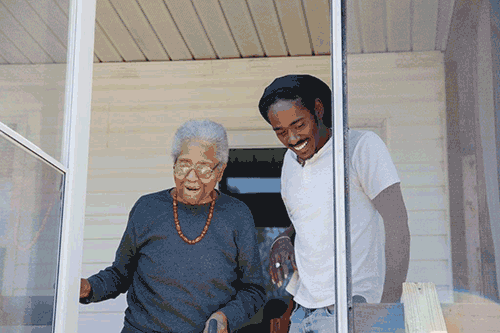 AARP and AARP Foundation
Offer practical resources to help people remain in their home as they age, including a guide on how to make your home fit for all ages. AARP Foundation and Habitat for Humanity International have been sponsoring gatherings around the country where local Habitats can learn how to better partner with older homeowners.
Eldercare Locator
Connects older people and their families to community-based services and resources.
National Association of Area Agencies on Aging
Represents the country's Area Agencies on Aging and programs that enable older people and people with disabilities to live at home.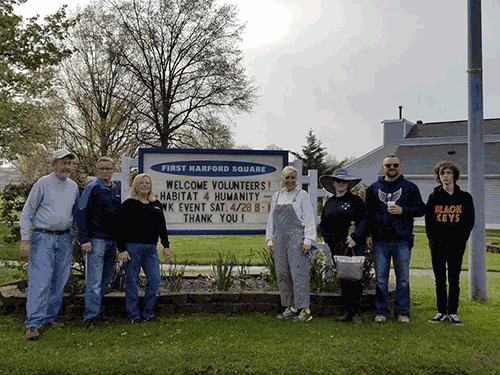 Harford and Cecil counties
Harford County: Office on Aging, 410-638-3025
Cecil County: Department of Community Services, Aging & Disability Services Division, 410-996-5295
Wellness Action Teams of Cecil & Harford (WATCH): 800-515-0044