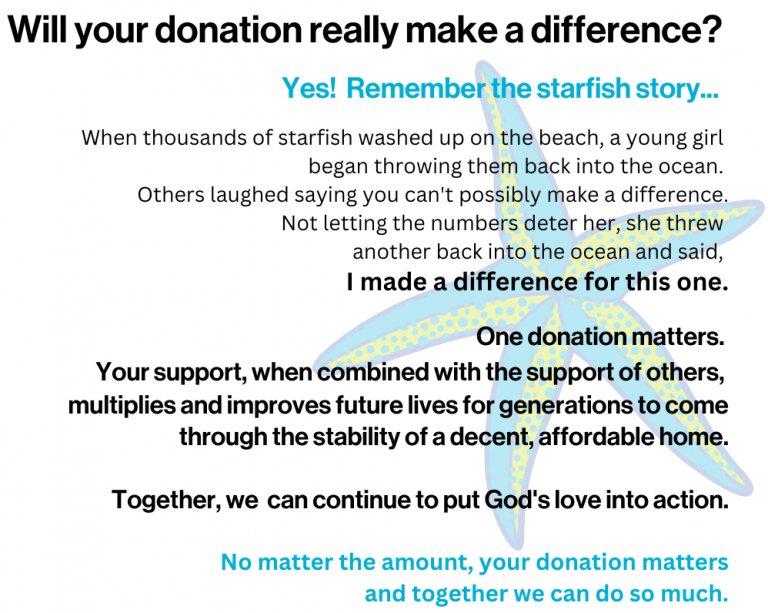 Together, we can do so much more.
We invite you to partner with us in continuing our mission of putting God's love into action building strength, stability, and self-reliance through affordable homeownership.
Over the past 30 years, thanks to our supporters – like you – we've built 124 homes and completed 949 critical repairs for 346 low-income families. Wow! Thank YOU!
Those are large numbers with tremendous impact yet the number of families still in need is even larger. This can feel overwhelming. But each of those numbers represents a person, a life, a family and as people of faith, every person matters to God, and they matter to us; and because of your generosity, we believe they matter to you too!
Your support puts God's love in action, and it multiplies because affordable homeownership helps to break the cycle of poverty improving lives for generations to come.
This campaign will help finish funding Yaraly. a current homebuyer's home, and another home Deen St. in Aberdeen. Below you can read a bit about Yaraly's faith journey which so beautifully led her to our homeownership program.
Together, our goal is to raise $30,000 by December 31st, representing our 30th anniversary. The money raised from this campaign will help fund two homes on Deen St. in Aberdeen. The first, Yaraly will be purchasing, making you a pivotal part of completing our 125th homebuyer's journey.
To launch this campaign, Mountain Christian Church has made a generous donation of $10,000. Together, we believe we can raise the remaining $20,000 and complete these two homes. A donation of any amount will make a difference – because together we can do so much more. Thank you!
Yaraly and her daughter around the time of her divorce.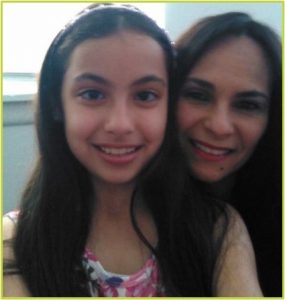 A bit about Yaraly's faith & homebuying journey…
Yaraly was born in Puerto Rico, moved to Maryland at 28, married, and had one daughter. Sadly, she later divorced. During this dark and lonely time in her life, a friend invited her to church. That invitation led Yaraly to faith in God and an understanding that she was not alone. She found comfort in knowing God was by her side, safeguarding both her and her daughter. It also led to an ongoing close personal friendship and an introduction to Habitat for Humanity Susquehanna. Amidst her challenges, she had one fervent prayer: to one day own a home—in her words "nothing fancy". Throughout her journey, the words of Psalm 37:4-5 served as a guiding light, continuing to resonate: "Delight yourself in the Lord, and He will give you the desires of your heart. Commit your way to the Lord, trust in Him, and He will act.