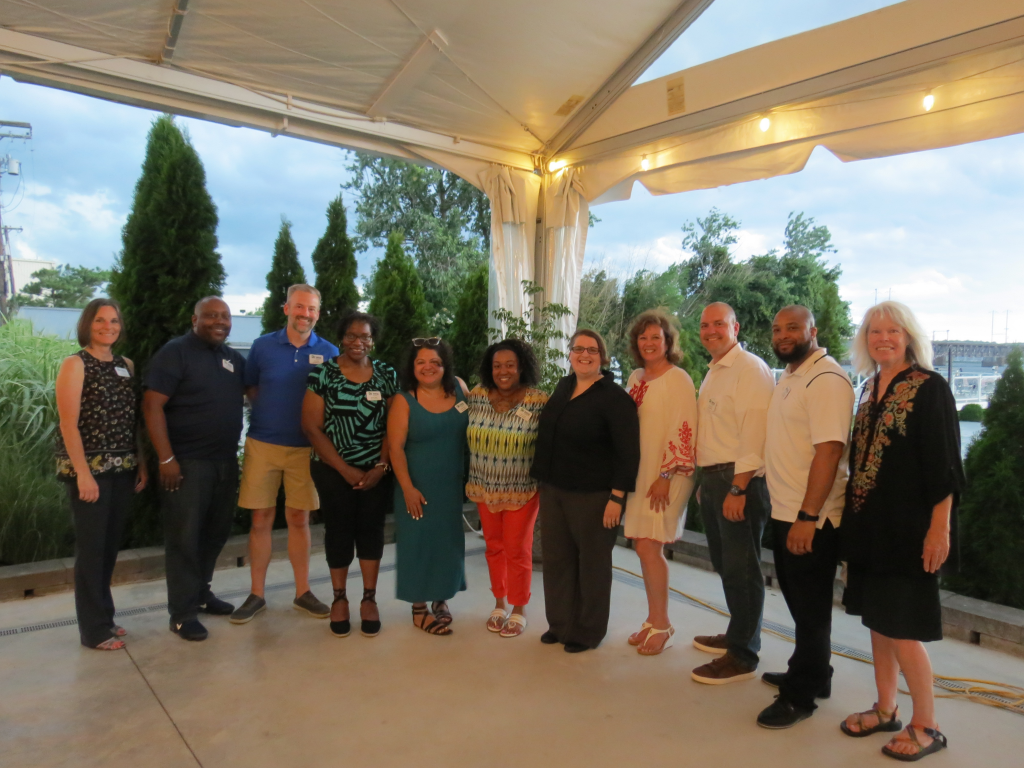 Board members at Community Builders Volunteer Appreciation Event, August 2022
Pictured (from left to right): Kim Beazley, Michael Lofton, Ryan Alban, Rhonda Baker, Tamara Gregory, Iesha Young, Katie York, Liz Monti (President), Ben Graham (Vice President), Derrick Grice (Board Secretary), Kathryn Bordone.
Board of Directors: Executive Committee
S. Kurt Engelhaupt
Treasurer
Derrick Grice
Board Secretary
Board Members
Ryan Alban
Rhonda Baker
Kim Beazley
Kathryn Bordone
Tiara Emmanuel
Tamara Gregory
Mary Hines
Anthony Jones
Marilyn Rawls
Jeff West
Katie York
Iesha Young
Habitat for Humanity Susquehanna Staff
The Administrative Team
The Construction Team
Jim Diel
Site Construction Supervisor
Roger Breedlove
Site Construction Supervisor
Tom Baker
Site Construction Supervisor
The Aberdeen ReStore Team
Ashley Hall
Aberdeen ReStore Volunteer and Social Media Coordinator
ahall@habitatsusq.org
443-567-7698 ext. 114
Jeremy Matthews
Resource Development Coordinator
443-567-7698 ext. 116
Current AmeriCorps Members
Rene Njamnshi:
AmeriCorps National,
Repair Program Coordinator
Ben Marsh: AmeriCorps National, Construction Crew Leader
410-638-4434
Future AmeriCorps Members: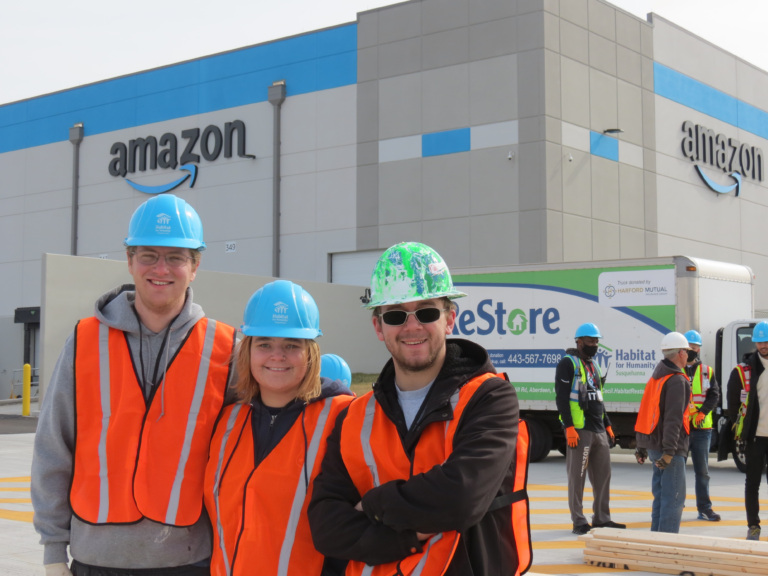 Are you looking for a great entry-level service position that will positively impact your future? Consider serving with the Habitat for Humanity Susquehanna AmeriCorps team to experience a rewarding and fun year of service! You will gain new skills, learn about affordable housing and the impact it has on the surrounding communities, and gain insight to the inner workings of a non-profit organization through hands-on experience.
Since 1993, we have helped over a thousand families by building/rehabbing 113 homes, supporting over 100 builds abroad, repairing homes for more than 400 families, and serving greater than 600 persons through financial coaching.
Our AmeriCorps members are an integral part of our affiliate, helping us serve more families in need of affordable housing solutions. Our home office in Bel Air, MD is situated in a suburban area, 25 minutes away from many attractions with a diverse opportunity to serve and experience a "small-town" community. Join our Habitat family and help us build better communities! Apply Here!
To learn about any current open positions, contact John Lanigan, AmeriCorps Host Site Manager (HSM), at 410-638-4434 ext. 7239 or email at jlanigan@habitatsusq.org.
Habitat Susquehanna also partners with Senior Services Inc.
Major Sponsors