Welcome!
As a reflection of God's love, Habitat for Humanity Susquehanna creates affordable housing opportunities throughout Harford and Cecil counties by building, renovating, and repairing homes in partnership with the community.
There are so many ways to get involved with Habitat for Humanity Susquehanna!
We always need construction and non-construction volunteers, financial and in-kind donations — we invite you to take a look, and see how you fit in with our Habitat community!
CONSTRUCTION CALENDAR
If you are an existing volunteer, please log in and proceed to the Volunteer Calendar!
THANK YOU FOR VOLUNTEERING WITH HABITAT FOR HUMANITY SUSQUEHANNA!
VOLUNTEER
You can find our volunteers on build sites, helping with fundraising efforts, serving on committees, planning special events, mentoring partner families and more!
DONATE
Currently, only 4% of building material costs are donated, leaving the remaining 96% to be raised through financial contributions.
BECOME A HOMEBUYER
To be considered as a potential homeowner partnering with Habitat, you must apply to the program interest form and attend an applicant orientation meeting.
At Habitat for Humanity Susquehanna, we know our supporters trust us to use the funds they give us wisely. We are committed to fulfilling that trust by providing decent, affordable homes to families in Harford and Cecil Counties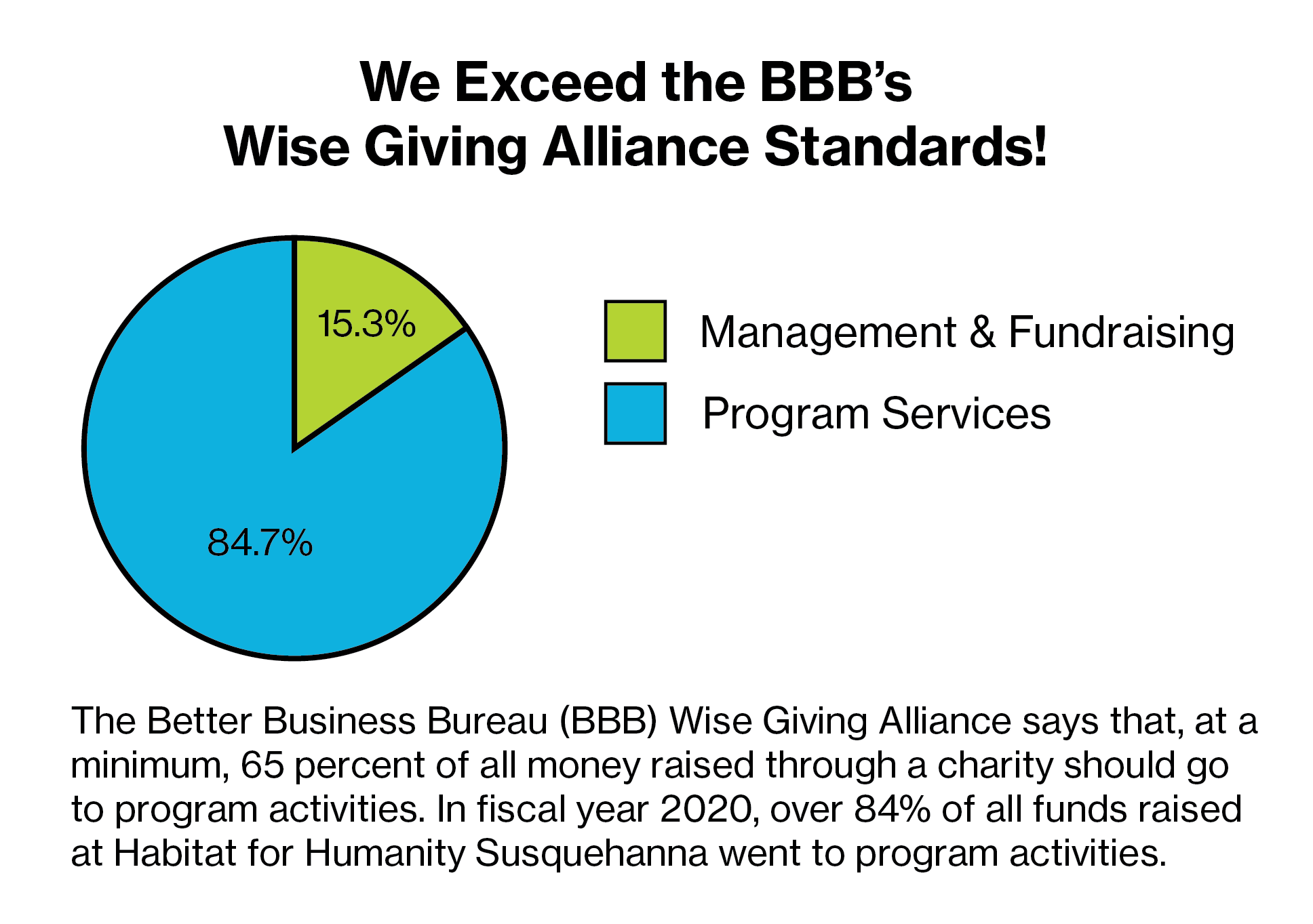 Habitat for Humanity Susquehanna offers many programs throughout Cecil and Harford Counties, Maryland
DONATE!
Remodeling, cleaning out, downsizing or just getting organized? Consider donating your excess household goods and building materials to our Aberdeen ReStore.
SHOP!
There's always a sale at the ReStore! Once a month, the Aberdeen ReStore rotates its prices. Check the tag to see if an item is on sale!
VOLUNTEER!
Are you looking for something fun to do while giving back to the community? Volunteer at the Aberdeen ReStore!
DIRECTIONS
The Aberdeen ReStore is located at 1013 Beards Hill Road, Aberdeen, MD. Click here for directions!