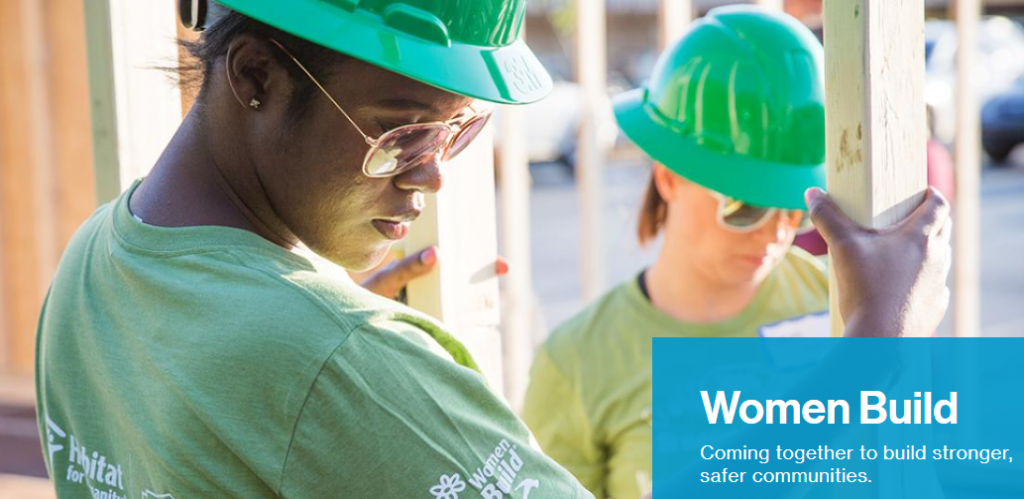 Why join the Women Build?
More than 70 percent of Habitat Susquehanna's homes are built with and for women heads-of-household. Women Build empowers women, while raising awareness regarding the critical need for affordable housing, raising funds, learning new skills, and building homes. 
The Habitat Susquehanna Women Build and fundraising competition has become our well attended event and it is simple and fun to join in.
2022 was our 5th annual Women Build fundraising competition and build and together ten teams, along with sponsors, raised over $42,000 in one month!  Our goal in 2023, is $50,000 through teams and sponsorships. Together, we can do it! 
How does leading/joining a team work?
Female led teams of up to 10 per team (team members can be male or female) compete to fundraise during the month of April. The team which raises the most, wins the coveted "Tacky Hammer Award". 
Leading a team is not a lot of work, but it is very rewarding. We make fundraising easy by providing each team with a fundraising page, that can be easily shared electronically to meet the team fundraising goal of $3,500. 
Then teams volunteer to build together in May. We get a lot of work done and have a lot of fun along the way – think swag bags, lunch, chair massages, raffles. This year, we can accommodate 10 teams to fundraise and build.  Team spots fill up quickly with returning teams, so please email Phyliss Mosca, Donor and Faith Relations if you are interested in leading a team.  
This year, we have added an option for teams who cannot join us to build but would like to help with fundraising. Please email Phyliss at pmosca@Habitatsusq.org if interested leading a team.  
Not interested in leading a team but you still want to help? Contact Phyliss Mosca pmosca@habitatsusq.org to join another team, or click the button below to sponsor or make a donatio
Interested in sponsoring the Women Build?
We are also looking for business sponsors.  Sponsorship starts at only $500 and provides positive exposure for your business through email, social media, our annual report and our website. Click here to review/print details on sponsorship levels.  
If interested in leading a team, sponsoring or getting more information, please contact Phyliss Mosca at pmosca@habitatsusq.org.
To make a general donation, sponsor the Women Build, or purchase
50/50 raffle tickets, please click the link below.
2022 Women Build Sponsors
"Be on Our Side" – $5,000 Sponsor
"Raising the Roof" Sponsors – $3,000
"A little Lumber Goes a Long Way" Sponsors - $1,500
"Help keep us going" $500 sponsorship OR food establishment donate lunch for 25 people